Let DASH Racing USA be your right hand man in a bid to beat the bookie and help the cash flow from across the pond directly into your pocket!
Times may be tough in the racing world but that doesn't mean you can't continue to enjoy a flutter most days of the week. Horse racing continues in the USA and my experience and knowledge of the sport allows me to find all the best possible bets pretty much everyday there's racing going on.
In fact, on most days I can find one to three quality bets that I must be on without being foolish. Today you have the opportunity to help us BASH THE BOOKIE and enjoy the spoils of some of the top USA racing even when in lockdown!!!
Don't worry if this is new to you... it's easy, exciting and 4 days a week you can enjoy the racing on the SKY Racing Channel. They broadcast some of the hottest racing from Thursday through to Sunday evening.
Even if you can't watch the USA racing live on TV you can always catch up on the replays by visiting... https://www.attheraces.com/replays
"IT'S TIME TO ENJOY THE DASH RACING EXPERIENCE"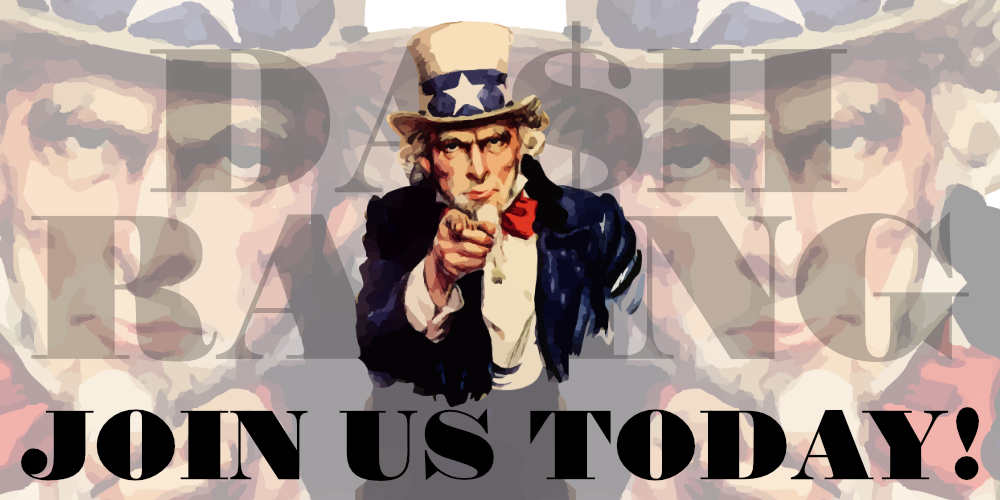 Your passion for the sport can continue and even when it's not on TV you can be sure I'll remain on the ball and feed all my DASH members the top bets and where to place them. I'll help you set up your USA racing bank and help you with a sensible staking plan that will allow you to enjoy the DASH experience without worry or concern.
What Can You Expect...
USA Racing is generally an evening event for UK Punters so I will make sure that all my selections are available to you between midday and 14:00pm at the latest. Most bets will be to win with the occasional each way bet when I see fit.
When providing you with the daily selections I will let you know where I have located the very best odds available and let you know the strength of the bet I recommend.
DASH On Over And Get Involved Today...
All you need to do now is select a membership option that suits you. After joining an email will be issued to confirm your DASH USA membership and offer you start up advice.
Please select a membership by clicking on a button below...
Best Value
Price Slashed
Weekly
Renews every 7 Days at £6.97.
Next Payment due 4th Oct 20
You can cancel at any time.
Best Value
Price Slashed
Monthly
Renews every 28 Days at £20.91.
Next Payment due 25th Oct 20
You can cancel at any time.
Best Value
Price Slashed
Quarterly
Renews every 90 Days at £58.90.
Next Payment due 26th Dec 20
You can cancel at any time.